About Bernard Watch Co.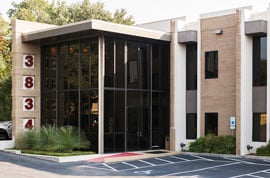 Welcome to our on-line store, which has become one of the most popular places to purchase new & pre-owned watches on the internet. Bernard Watch has been buying, selling, and trading watches as a company since Jeff Bernard founded it in 1990. We have been on the Internet since Summer of 1996. We are well established and have a professional and courteous attitude.
We are an A+ rated Better Business Bureau Accredited Business and are long-standing members of the International Watch & Jewelry Guild.
You can see more customer comments on our BernardWatch reviews page, Google Reviews, and WatchNet .
Each of our watches includes a three day return policy, and we can ship anywhere, by any method, including FedEx Overnight. Please see our page on policies and frequently asked questions for additional information. This page covers our return and shipping policies more completely. Our Privacy Policy is also available for review.
As you can see, our page is divided into simple categories which are easily navigable. Our descriptions are brief, but to the point. We prefer this honest approach over adding fluff to sell our watches. We describe their overall condition to the best of our ability.
We add watches to our page just about every Monday and Thursday late afternoon (between 3pm and 4pm CT). We add an average of 25 watches each week. It might be worth your while to bookmark us, and sign up for one of our mailing lists.
If you have any questions, don't hesitate to contact us.
Live in the Greater Austin area including Cedar Park, Round Rock, Pfluggerville, Leander, Georgetown, and West Lake Hills? Schedule an appointment to come look at some of our timepieces or sell/trade your Swiss watch.
Policies & Procedures
Tips & FAQ