A couple of weeks ago we teased you with a pair of JeanRichard Aquascopes, and we felt it was such a good value model, we dug deeper to bring you a wider selection at closeout pricing.  Here are our thoughts on the JeanRichard Aquascope and JeanRichard Highlands models.
By the measurements of 44×45.5mm you might presume these watches to be excessively large, but they actually have a relatively modest wrist presence and would work equally well on my 6.5″ wrist as on someone else's 8″ wrist.    The bezel tops out at a 39.7mm diameter which makes it comparable to a Submariner or Seamaster in size.  The full 44mm measurement includes the entirety of the case from left to right, which provides a nice heft.  The 45.5mm measurement is from lug tip to lug tip and even on my small wrist, this would not be enough to make the lugs hang over the sides of the wrist.   The Aquascope  and Highlands models hug the wrist very well.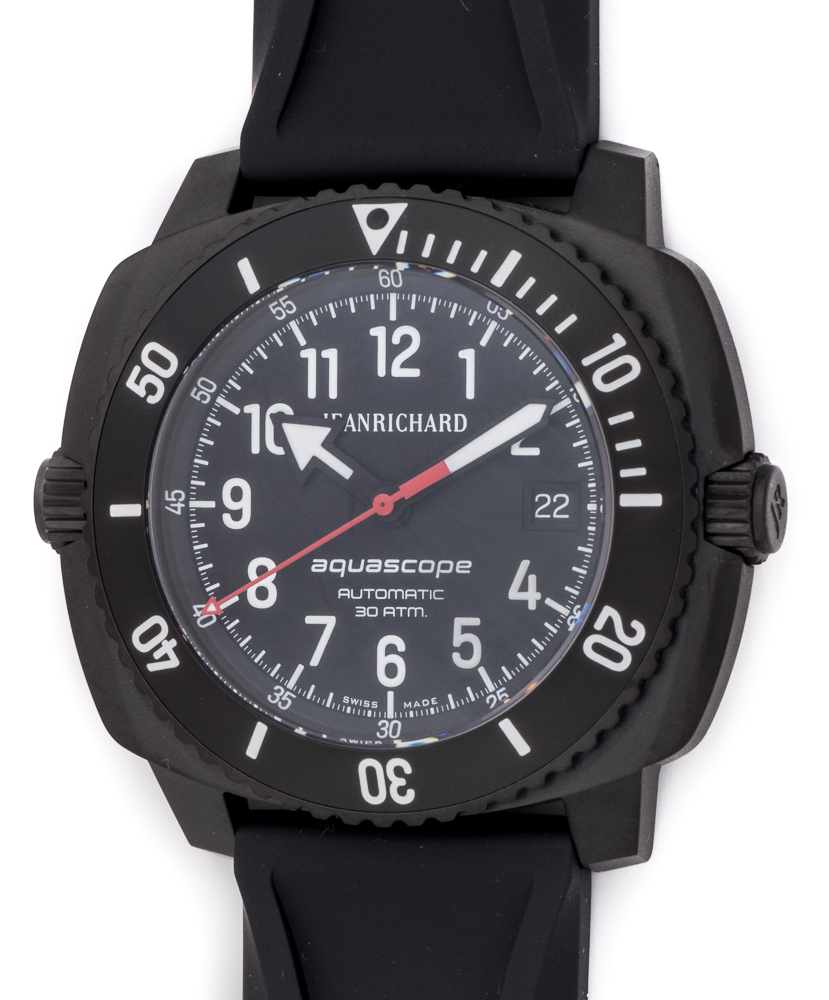 The crown on the left of the Aquascope controls the bezel, but rather than turning the bezel, this crown simply serves to lock down or release the bezel for movement.  You can turn the bezel in either direction once unlocked.  I find this approach refreshing from the usual unidirectional bezel on dive models.  On a unidirectional bezel, I will invariably move the bezel a minute or two too far and then have to rotate it all the way around to get the markers to line up where I need them.  Not so on the Aquascope.
The Aquascope cases are all a very bright polished finish with cleanly brushed sides, the Highlands models have a brushed satin finish throughout.
The Highlands bidirectional rotating bezel is marked with 12 hour increments allowing it to be used as a quick reference for other time zones without the added complication of a fourth hand.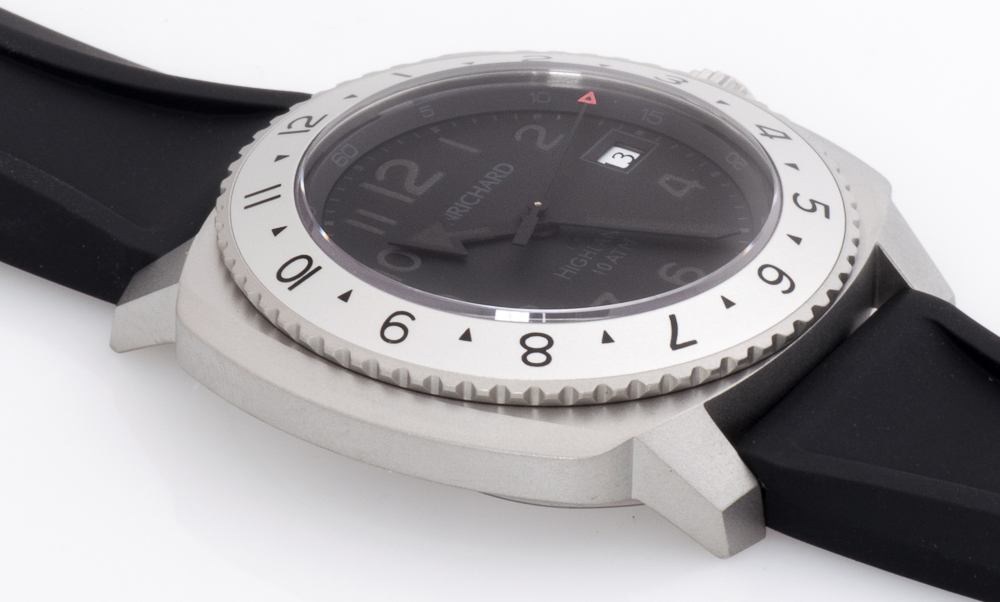 The rubber straps measure 22mm wide with a minimal taper to 20mm at the buckle.  The straps have a nice texturing on the reverse allowing the wrist to breathe in wet conditions or hot weather.  The double push button folding deployant buckles is well made and is always appreciated as an alternative to the ubiquitous tang buckle.  Besides being felicitous to wear, deployment buckles also keep the strap from the damage caused by repeated buckling and unbuckling.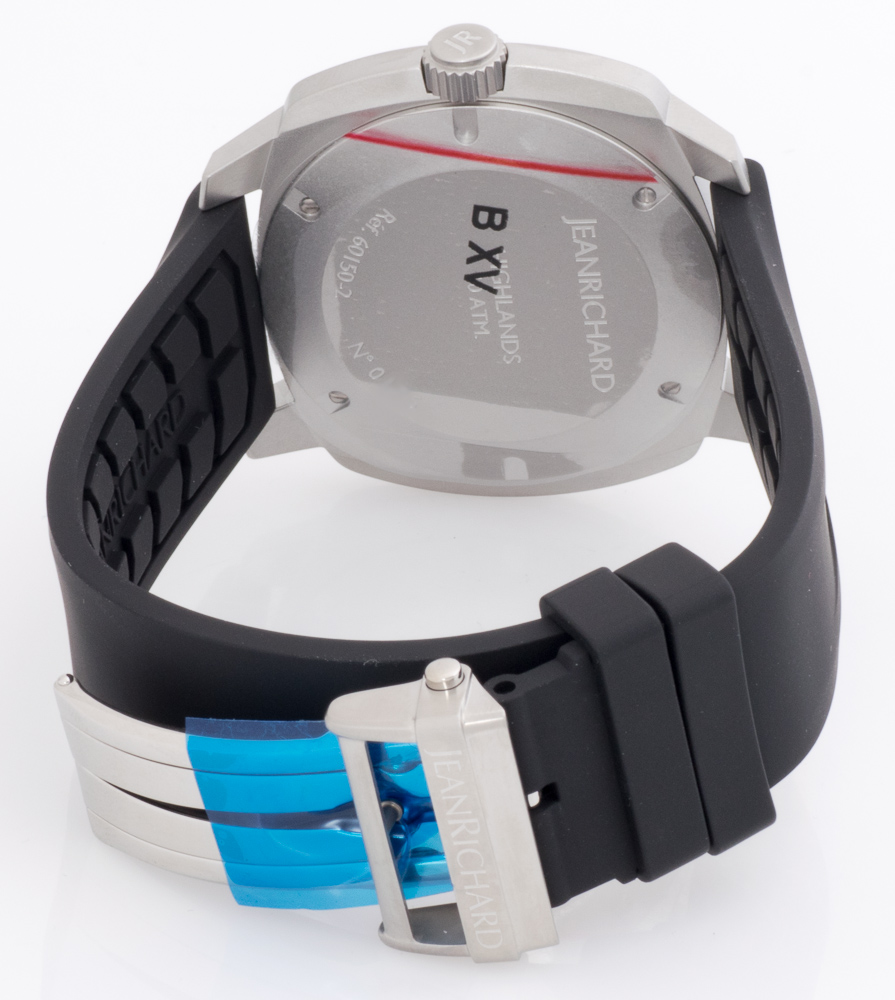 Inside these models beat a JR60 caliber movement, an ETA base caliber reworked and rebranded by the Sowind group, the parent company of Girard-Perregaux.  At our closeout prices, we can easily compare these favorably against TAG Heuer, Hamilton or Oris, great for a weekend or daily wear.
[lightbox thumbnails="true"]