As of 5am (CDT) this morning, BaselWorld is officially underway!  To some, today is the Christmas morning of the Swiss watch industry.  Baselworld is not exclusive to Swiss watches.  Non-Swiss watches, jewelery, and watch & jewelery equipment manufactures are also represented.  In 2013, 1460 exhibitors from 40 countries and 122,000 visitors from 100 countries descended upon Basel, Switzerland.
Many brands utilize the event to launch and unveil their latest creations, while other brands make press releases and work with journalists to push their watch news out ahead of the event with headlines including "Pre-BaselWorld" in them.  ..and the Richemont Group uses its SIHH event in January to launch their latest models for 16 different brands.  Personally, I'm a fan of getting a huge blast of announcements at once.
There are so many new watches, and we are here in our office 5000 miles away from the show so we need to rely on the manufacturer's websites and some of the 3500+ journalists on the ground.  So, without further ado, let's check out some of the freshest timepieces!  Today we will start with Rolex and cover other brands over the next week.
Prior to 2004, Rolex kept updates to their watches to a minimum, but they are all about an increased pace on innovation and incremental improvements lately!
Rolex Milgauss – 116400GV Z Blue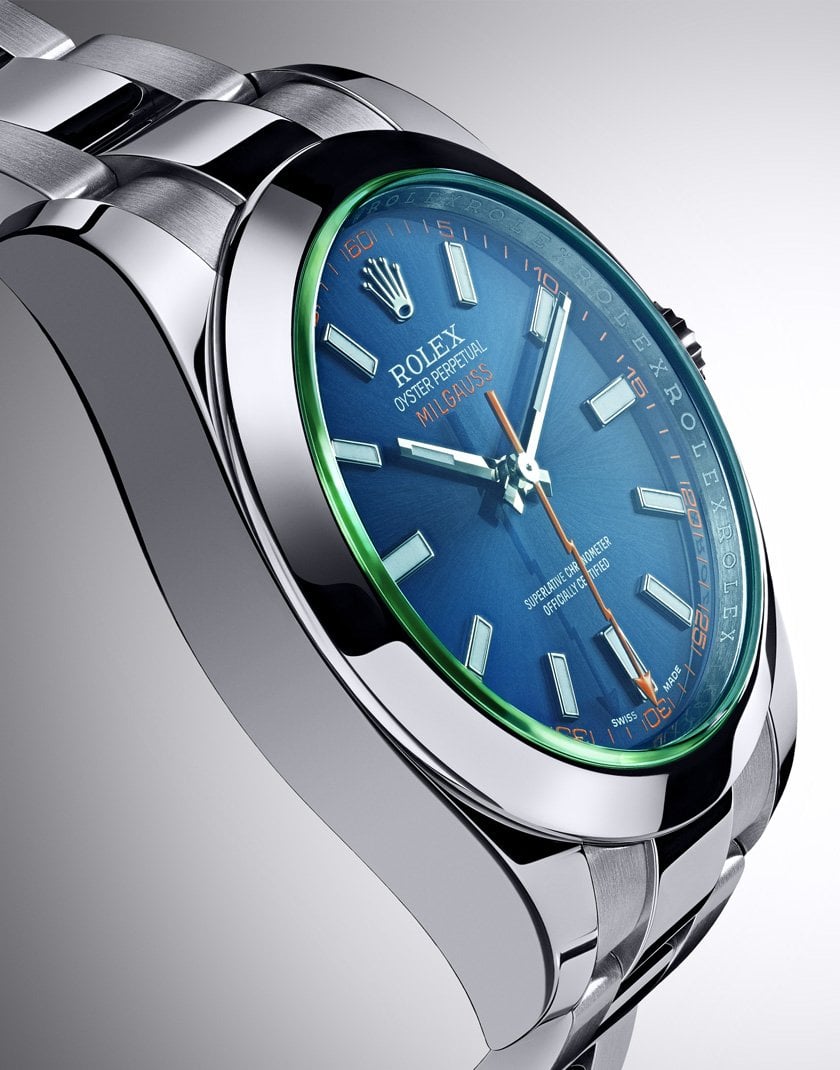 I am not sure what to think of this new Milgauss blue dial.  It is always exciting to see new versions of old favorites, but I don't think this dial will be much of a hit.  The lack of coverage on this new model helps confirm my suspicion.  In general, I do like watches with a blue dial, but to me the green, blue, and orange just don't flow. The same Milgauss with the black dial and green crystal is one of my favorite Rolex watches, so that may have something to do with my bias as well.
Rolex GMT-Master II – 116719BLRO
..And then there is the very much covered GMT-Master II with Pepsi bezel.  Unfortunately for many aching to get their hands on a ceramic red and blue bezel will need to take out a second mortgage or wait a few more years (or indefinitely) as the model is only available in white gold at this time.  The white gold Sub retails at $36,850, so the GMT will be priced around there itself, likely $1000-$4000 more due to the complications of the multicolored Cerachrom bezel and slightly more complicated 3186 movement.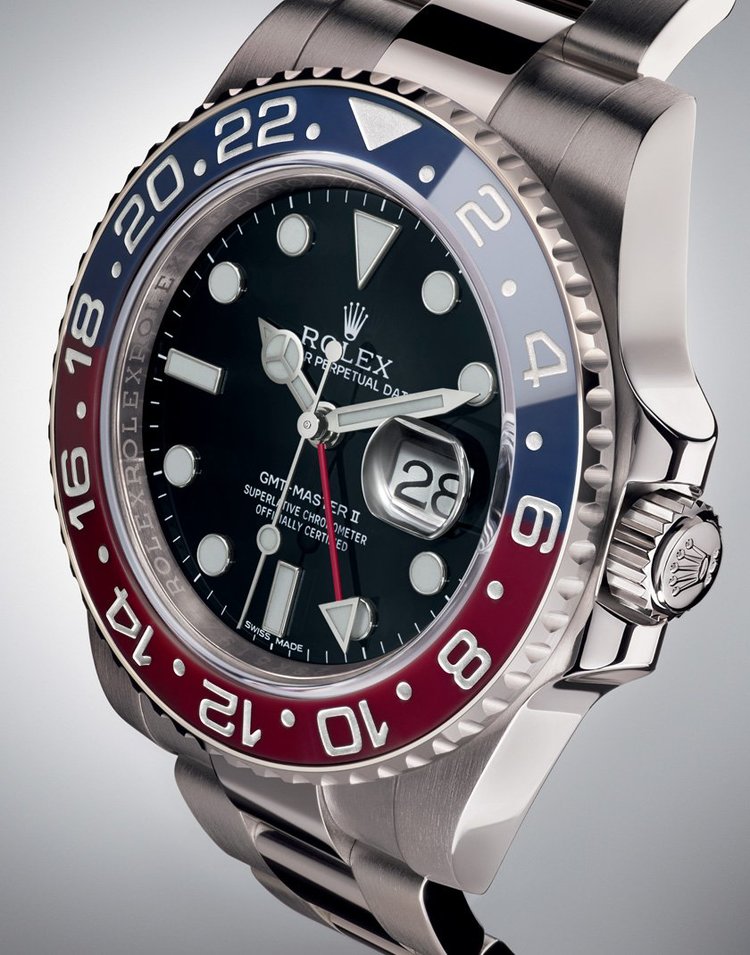 Rolex Sea-Dweller 4000 – 116600
For me, the Rolex stand-out is the new Sea-Dweller 4000!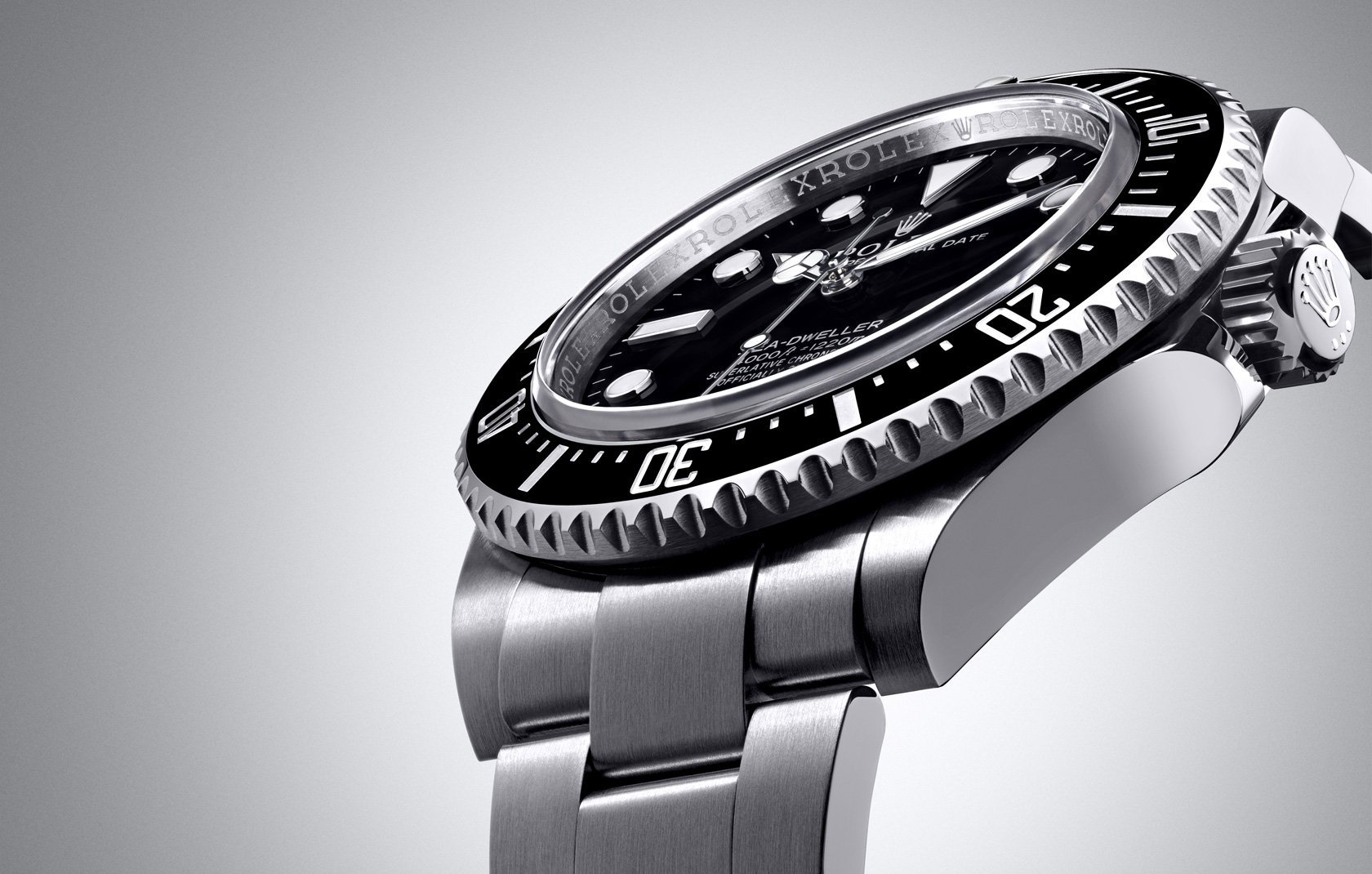 This is one the purist are sure to love as very little has changed from its predecessor 16600 which was discontinued in 2008.   Rolex has simply added all their latest technologies to this watch and left the design alone.  Essentially, Rolex fitted a ceramic bezel on the watch and put the very well-made Glidelock buckle on it.  The older 16600 Sea-Dweller watches have been always been a good seller for us and even more so since Rolex stopped production.
Two other subtle improvements include blue Chromalight lume with ultra long-lasting luminescence and a Paramagnetic blue Parachrom hairspring.
Rolex Cellini

Rolex has introduced a classic-inspired style to their Cellini collection available in a variety of 18k gold cases and 3 different self-winding movements. They are a respectful 39mm and have a "double bezel" which is one part domed, one part fluted.  I found it odd they used a self-winding movement as the Cellini is traditionally the thinnest watch Rolex makes, thanks to a manual wind or quartz movement.  It's also interesting how Rolex does not indicate a caliber number to the movement!
Other New Rolex Models
Rolex has also introduced some new style variations to prior models while keeping the technology of the watches the same as last year.  Models include a Sky-Dweller with 'sundust' dial, a highly jeweled up Daytona, a new Datejust Pearlmaster 34, and 5 new dials for the Oyster Perpetual (3 for the 36mm 116000 and 2 for the 31mm 177200).
Thanks for taking the time to read this post. We know there are many qualified journalists reporting on this event and watches.  That said, I have personally handed over 6000 Rolex watches, so my qualifications are just different!
[author][lightbox]