When people refer to a Rolex with a Serti dial, most often they are referring to a Submariner 16613 with a champagne or slate dial set with 8 round diamonds and 3 sapphire markers.
Serti is French for "setting".  If you visit rolex.com and do a search for serti you will be presented with a nearly endless listing of diamond set watches, so the term is not ultimately reserved for the 8 diamond & 3 sapphire setting.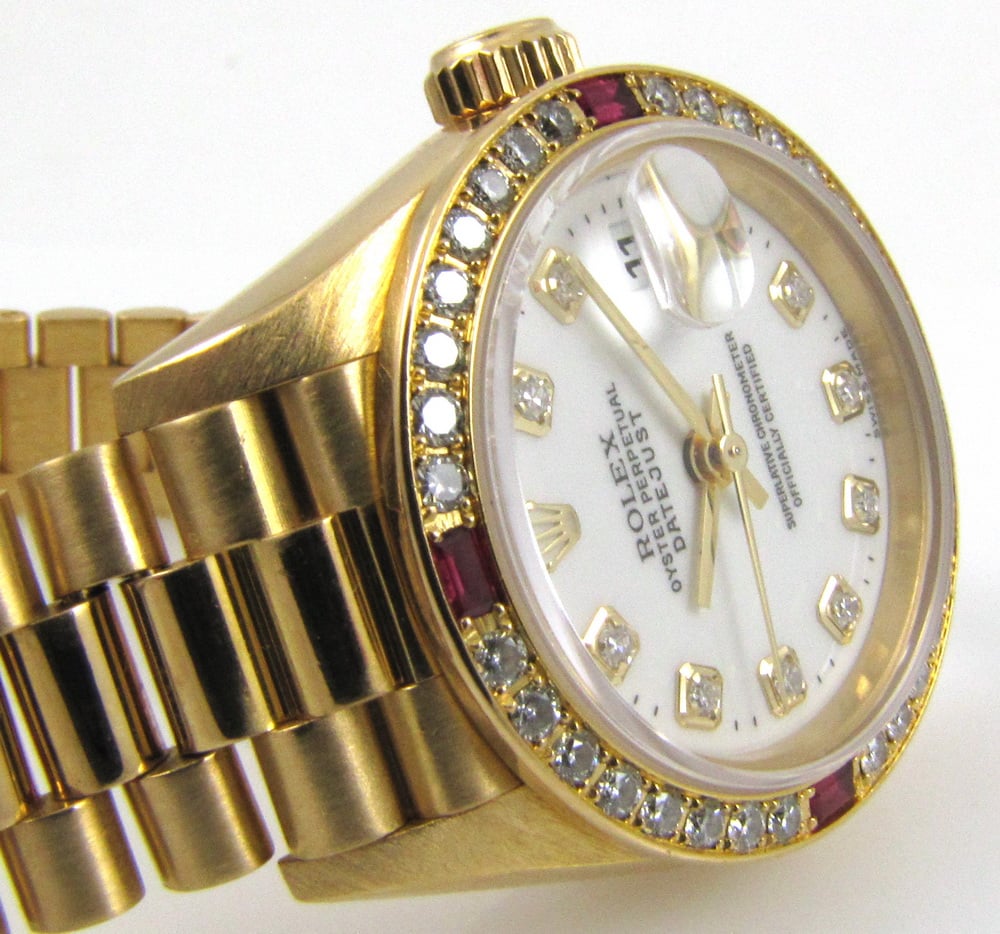 The earliest "Serti" dial (with 8/3 combo) that has come through our office was an 18k gold Submariner from 1981.  Rolex often introduces new features on solid 18k pieces (or more recently, in Platinum).
Speaking of doing things first on their precious metal watches, take a look at the end pieces on this 1981 Submariner..  They appear to be Solid End Links (aka SEL).   The steel 16610 Submariner didn't get this look until 1999!  Granted, the perceived SEL end pieces on this 1981 Sub are not actually solid as today's are, but the plated metal is considerably thicker than you would find on the steel or two-tone models, and it had the look you see on all Oyster bands today.
If you browse through the Rolex catalog today, you will find the 8 diamond / 3 sapphire combo absent.  Instead you will see them with 8 diamonds, but 3 Luminova markers instead.  Below is a V serial from about 2008, the most recent Serti dial we've seen, which makes sense because that was the same year the ceramic bezeled 116613 was introduced.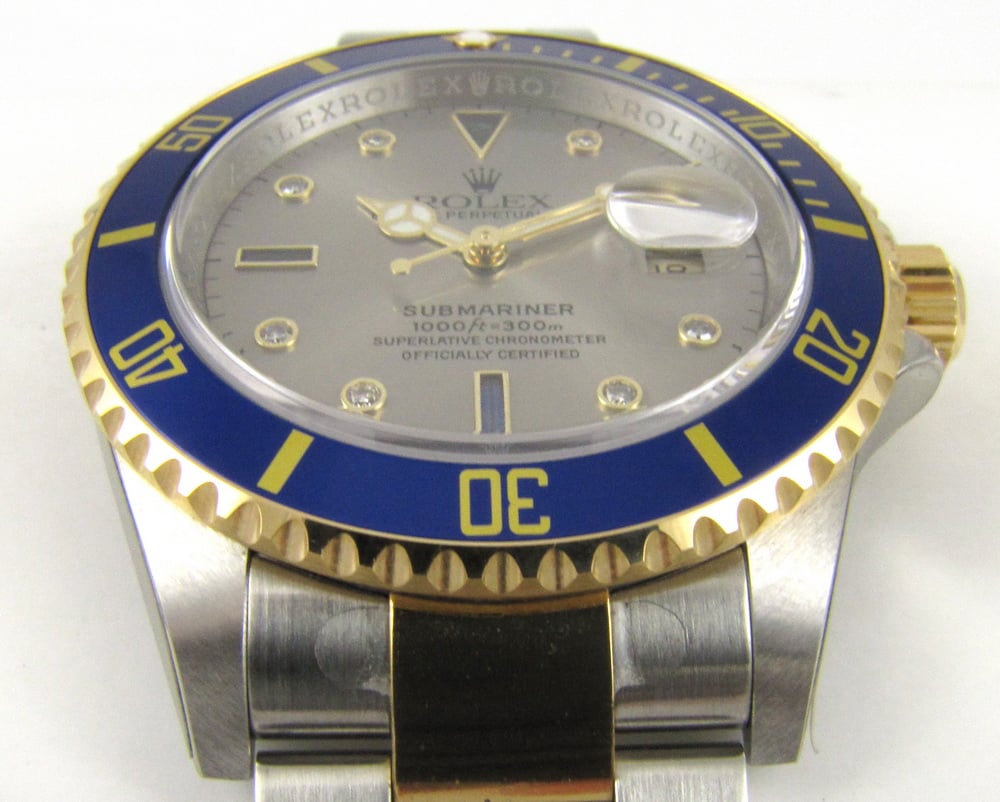 We recently received a rare GMT-Master II 16718 in 18k from 1991 with a ruby Serti dial.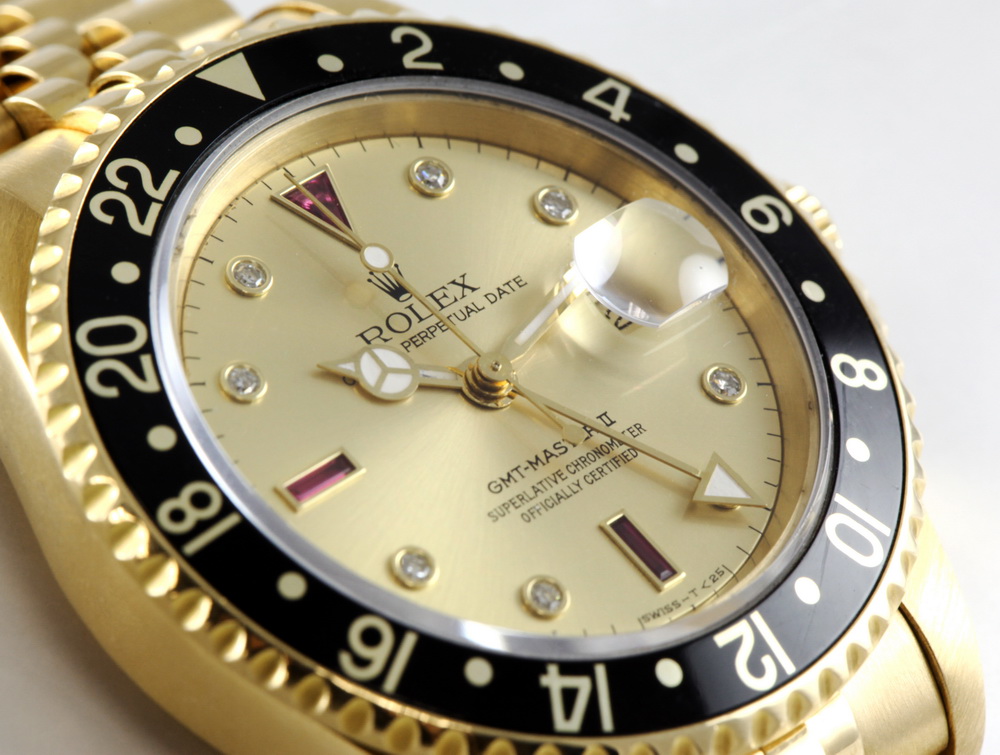 This particular watch with a Serti dial came in without papers, which is not uncommon for a watch over 15 years old.  When someone offers us a watch to sell and we don't receive papers, we are extra vigilant in checking its authenticity.  Below are some photographs of genuine Serti dials made in different periods.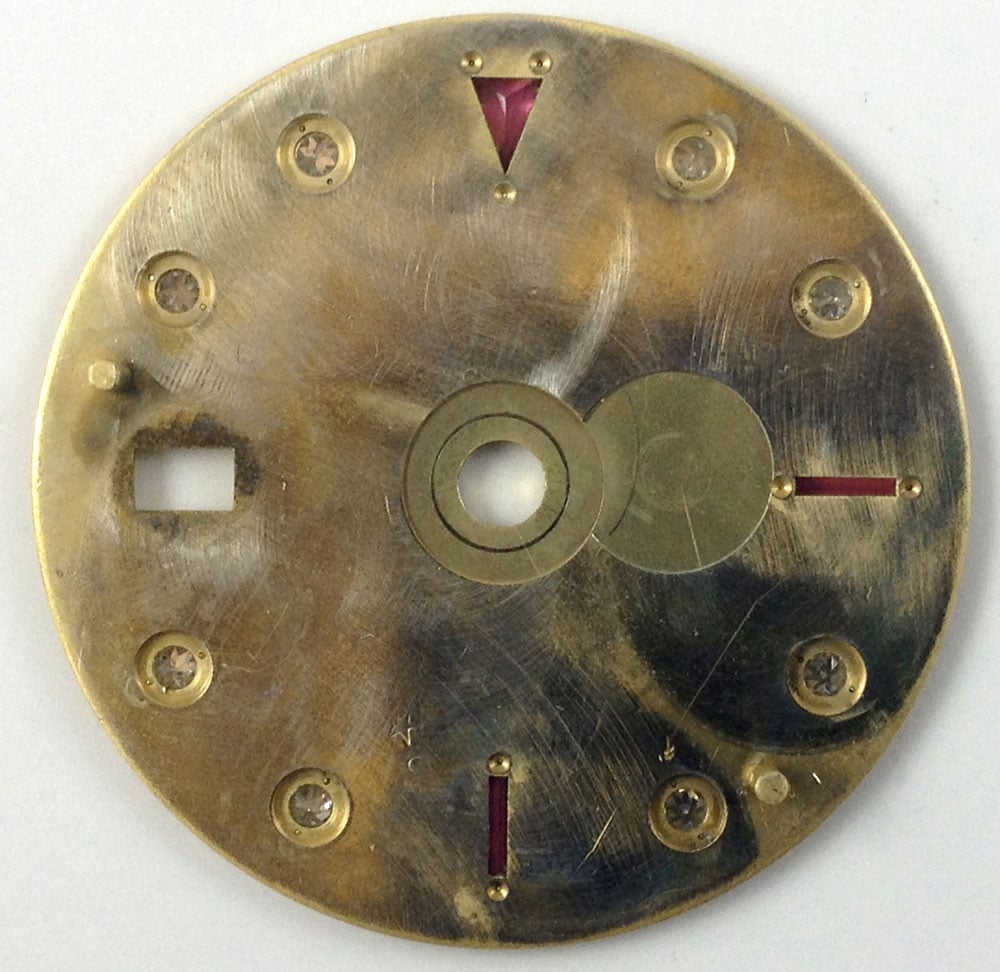 And to finish off this little photo essay: