We had a gentleman come into the office today with a nice Breitling Navitimer for sale. Typically when people have a watch for sale, they are not wearing it so the first thing we do is wind the watch up fully via the crown to power it. After that, we put it on our timing machine to see how it is running in the 6 common positions.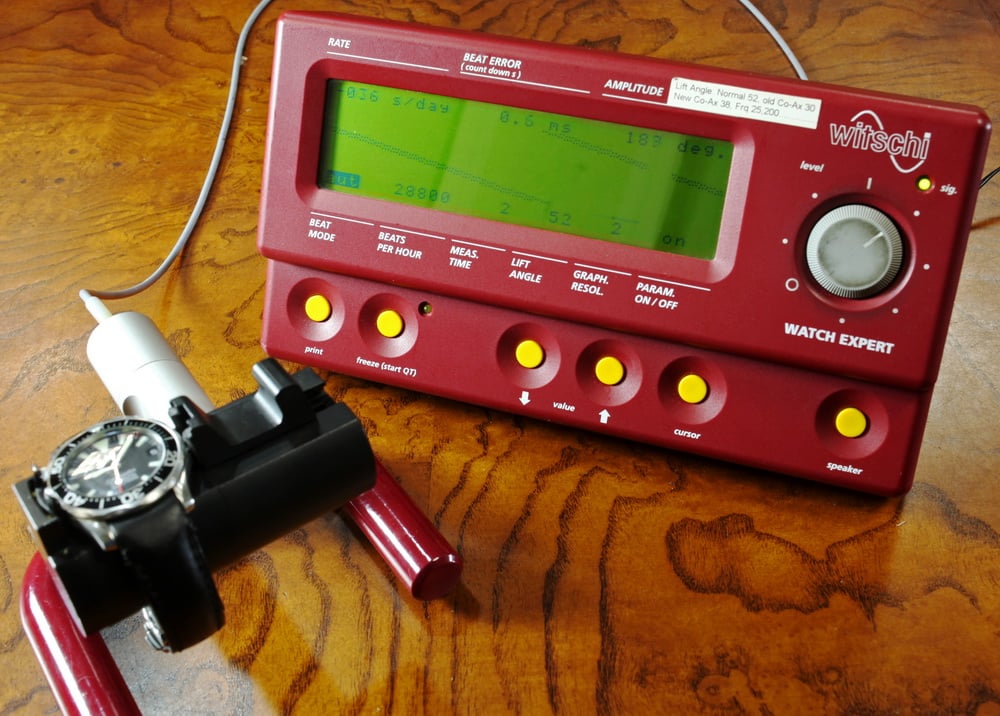 Since he was wearing it, I assumed it was powered well. I timed it in all six positions, and the watch was averaging -25 seconds slow per day. That's almost three minutes slow a week! It also recorded an average amplitude of 200, which is low. Amplitude is the measure of the amount of rotation in the swing of the balance wheel, in either direction. A low amplitude like this would typically indicate a weak mainspring which needs to be rewound or replaced, something done during a regular overhaul service.
After timing the watch he made a comment that clued me in that he had never wound the watch via the crown. I pulled the watch off the Witschi timing machine, wound it, and returned it to the timer. To our pleasant surprise, the watch was now averaging ZERO seconds gain/loss and had a healthy amplitude of 307. Over six positions, the watch deviated between five seconds slow and two seconds fast, so it wasn't perfect in all positions, but you can't argue with an average of zero.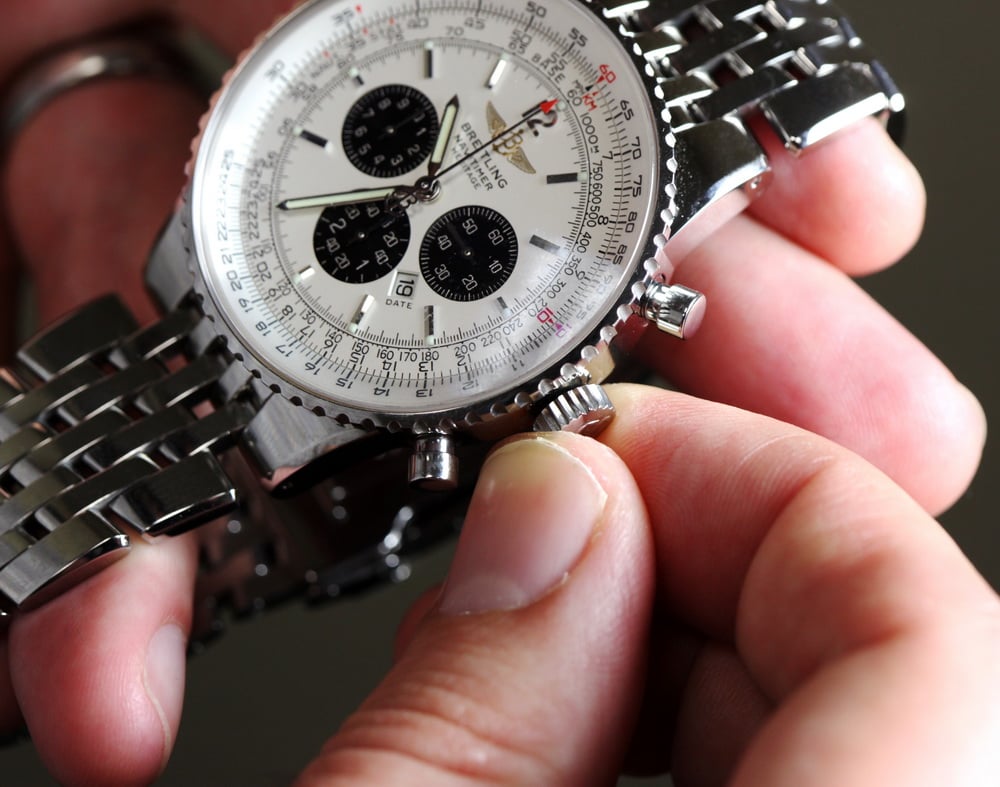 This is evidence that, yes, many watches will run off wrist power alone, but winding it via the crown keeps the mainspring tight and the watch running at its optimal performance. The crown had never been wound by this man. This watch will keep great time if it is worn regularly now that it has been wound via crown.